Angel Rox
Festival HQ welcomes the very talented Lorraine Moran in a blog about her beautiful boho jewellery range.......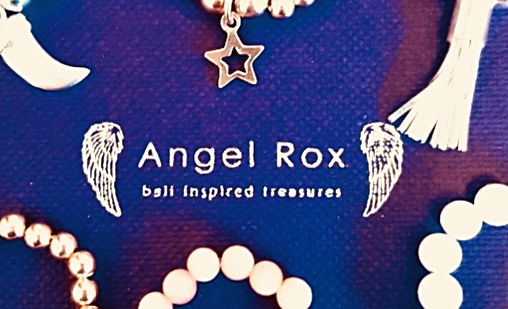 Lorraine on 'Cheshire SWAGS'
Cheshire SWAGS Facebook page is a brilliant idea and I'm very excited to be joining you all on here.
I would like to introduce myself and my Handmade Sterling Silver and Semi-precious Stone jewellery range 'Angel Rox'
Contact Lorraine
Get in touch with Lorraine on Facebook at:
I design and handmake everything myself and spend hours searching for new beautiful stones and charms in sterling silver and gold plate to make into the new designs for you all to wear.
I am a big hippy at heart and find my inspiration is comes from everything boho!
Please comment on here or message me on my AngelRox Facebook page if you are interested in any of my designs 😘
A massive thank you to Lorraine for sharing her work with us. She also has a beautiful range for the men in your life so check out her facebook page for more designs and offers.
Our very own Rach can often be seen sporting a lovely piece Lorraine made for her several years ago, showing that these lovely pieces stand the test of time and that boho chic really is here to stay!
We think you will agree that Lorraine's pieces are stunning. Why not talk to her about working alongside her to design a gift for that special someone in your life for Valentines Day