The perfect fit
What to expect from a private appointment with The Bridal Lounge
As a small (but perfectly formed) business, we like to network and make contacts with like-minded local, high quality, service providers. The instant we met Sara and the team from The Bridal Lounge in Cuddington, we knew that collaborating with an elite Cheshire bridal, bridesmaid and prom dress boutique was going to be a perfect fit for us here at Festival HQ.
Photography by Lara Oakes, Director, Festival Events & Planning Limited, 2017
When we say that our Brides get a special service, we often get asked what that means. So we took along Lucie to sample what a private appointment for one of our Clients entails.
With a warm welcome, ample private parking and a beautiful array of gowns, this boutique is the perfect place to bring your bridesmaids and relatives of fizz, fun and to find the perfect dress.
It is always worth consulting an expert when choosing the right dress for you. You may already have an idea of what you like or don't like. All Sara asks is that you have an open mind.
You need to know how a dress moves, what it is like to sit in, stand in, dance in, walk in and how the fabric feels. The team will give you plenty of time to look through their gorgeous stock, select your gowns and maybe they will suggest a few alternatives for you based on years of experience in helping find the perfect dress.
And so the fun begins....
Simple Elegance
The wealth of choice and knowledge that you get from being here shines through from the first moment you enter the boutique.
Taking time to pull together the perfect look is the order of the day here. Sara and her team give you as much time as you need to play with as many dresses and accessories in order to create the right combination for you.
Delicate Detail
"The gowns featured in this shoot are from Allure bridals collections, Madison James and Sophia Tolli"
- Sara Jones, Director
Whether it is a Civil or Church ceremony, the back of the dress is as important as the front, because your friends and loved ones will spend time watching you say I do. Lara and I love the intricate detailing on this dress. As it moved it sparkled, catching the light from every angle, a credit to the designer and detailed stitching that holds the crystals in place. Festival loves.......
Stunning Intricacy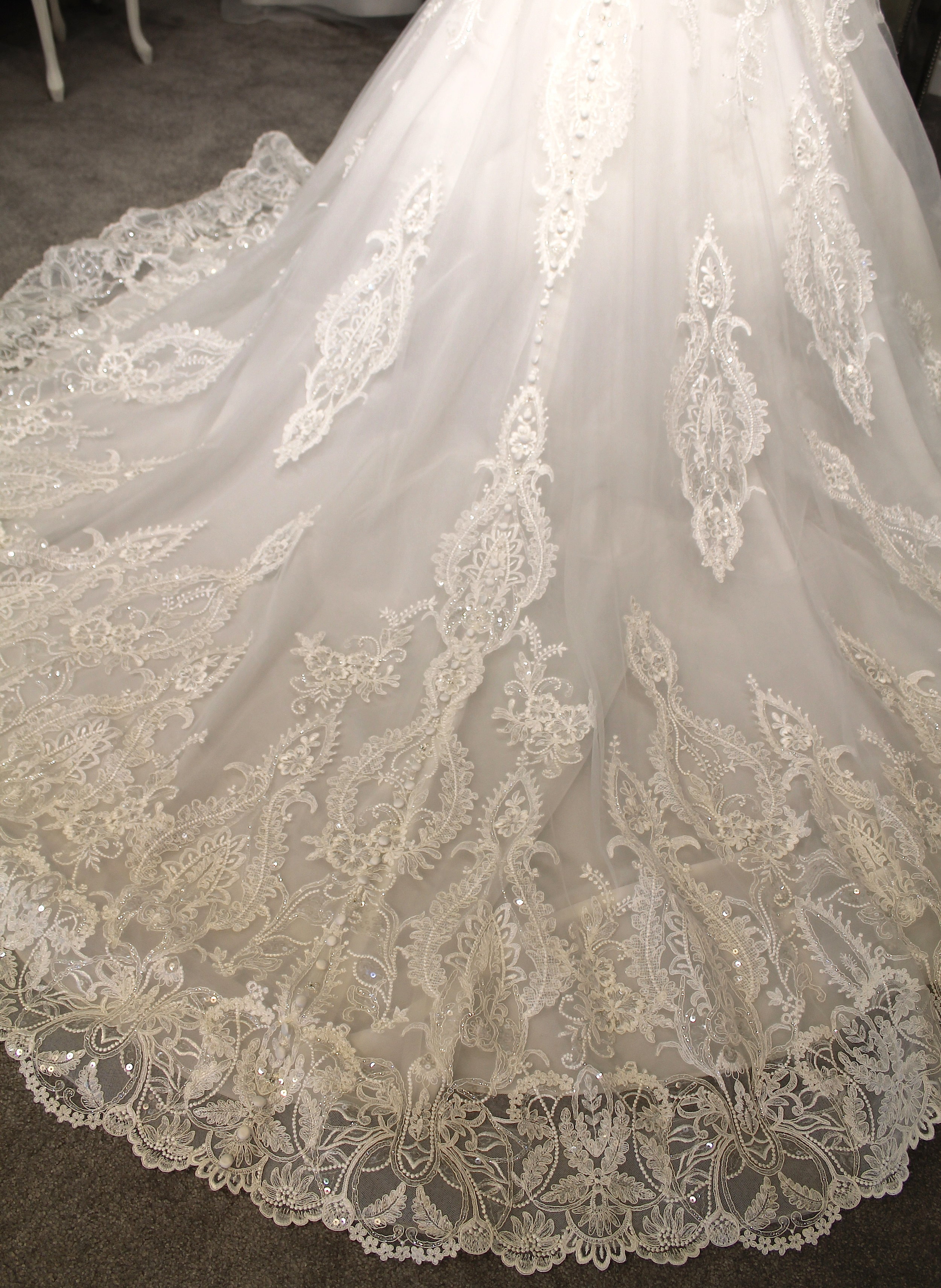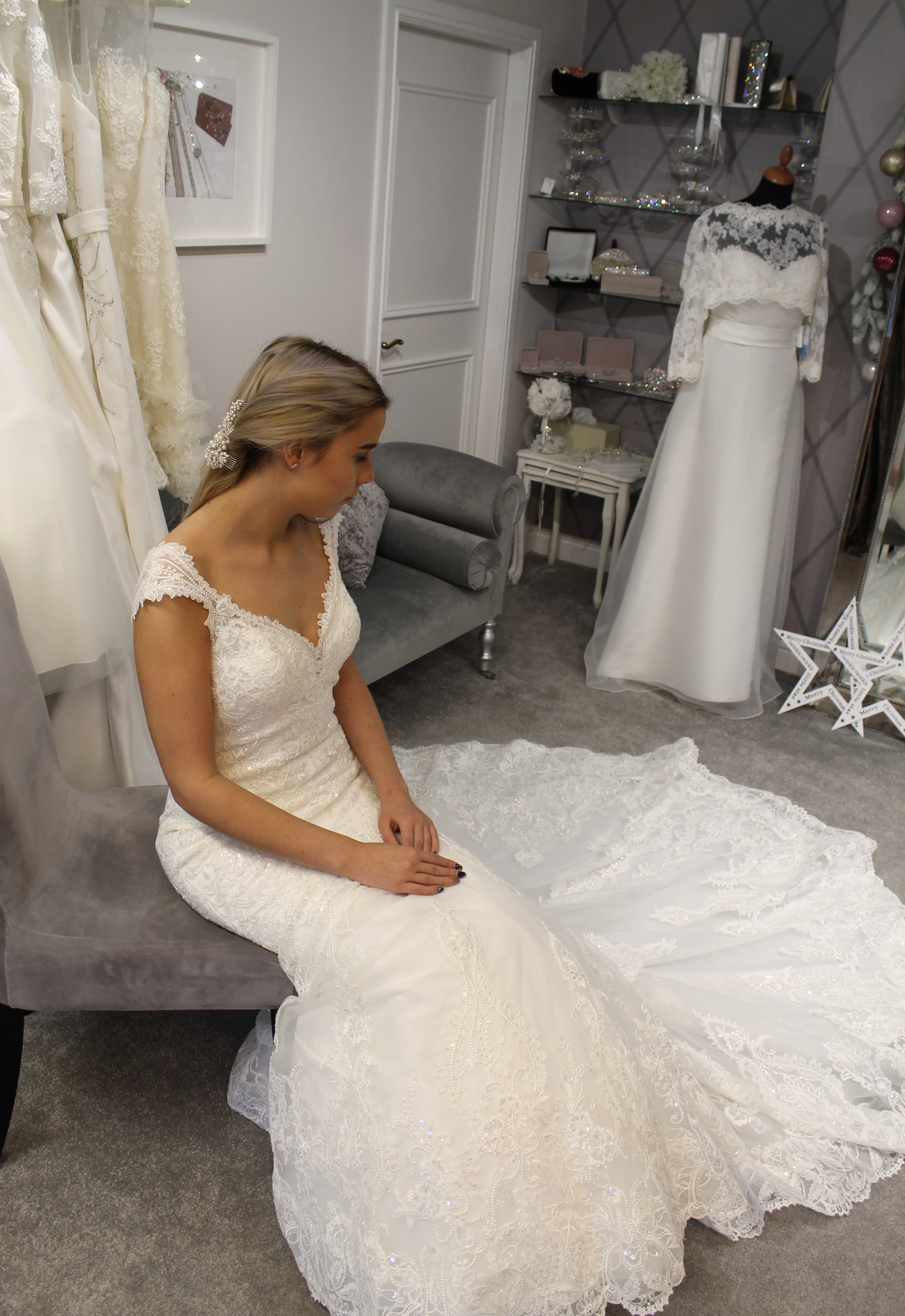 With the venue dressing colours of 2018 being blushes, coppers, natural woods, and gentle pastels, this blush dress picks out the colour of the season as it moves. Our model's favourite of the day.
Beautiful Blush
If you dreamt of being a princess as a little girl, this is the dress for you. The beautifully structured layering on the fabric in the skirt glides as you walk. Our model really enjoyed wearing this one. The movement whilst dancing looked gorgeous and it was lighter than she thought it would be, even with the right hooping underneath.
The Princess Bride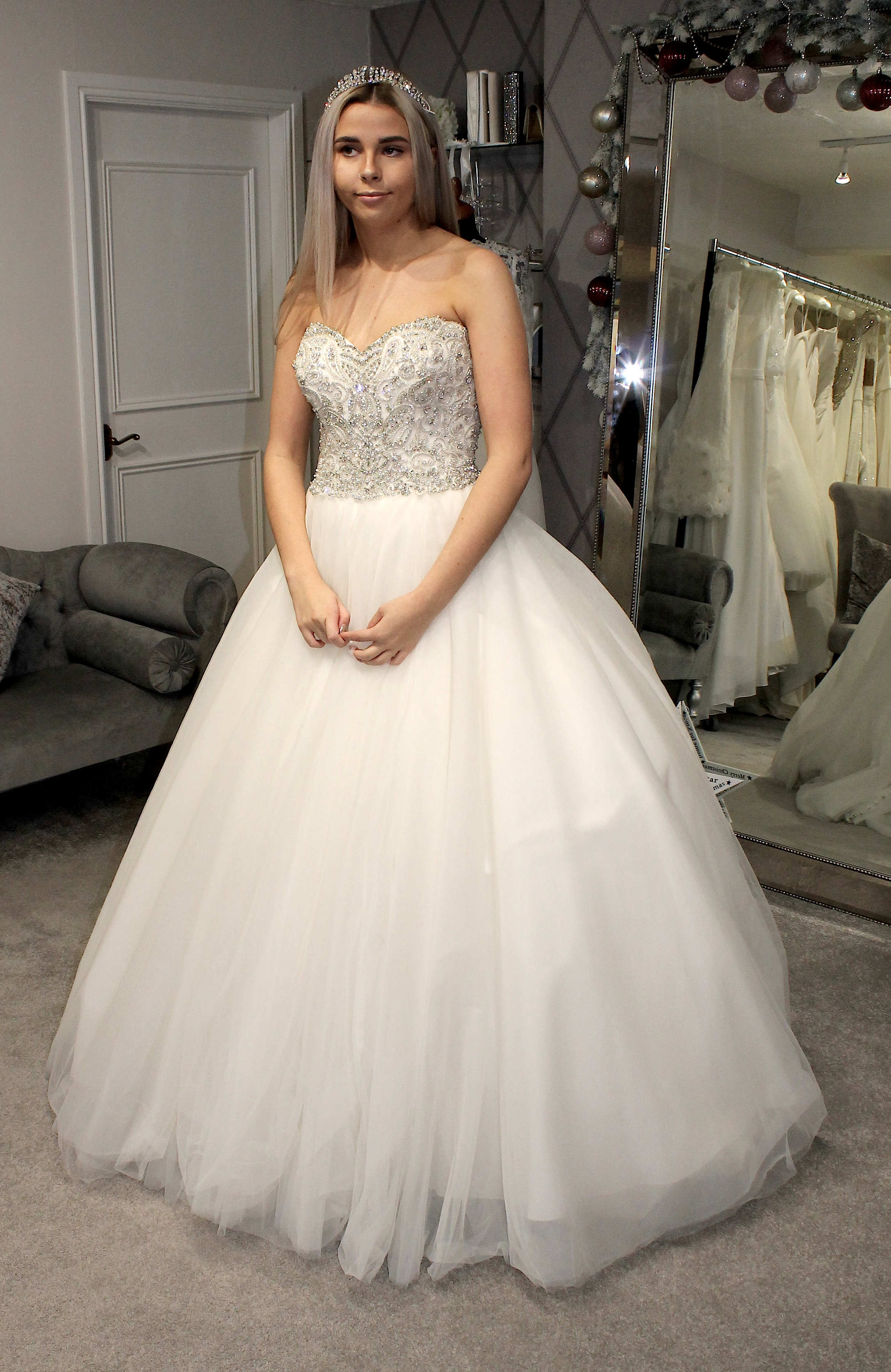 And finally, we had the opportunity to view some of Sara's gorgeous Bridesmaid's dresses. We particularly loved this one because of the multiway option. This is great way to keep all of your Bridesmaids happy by variations in the neckline. This helps to flatter every figure style and leaves the option to accessorise in the same tones to achieve a stunning look.
Blushing Bride(smaids)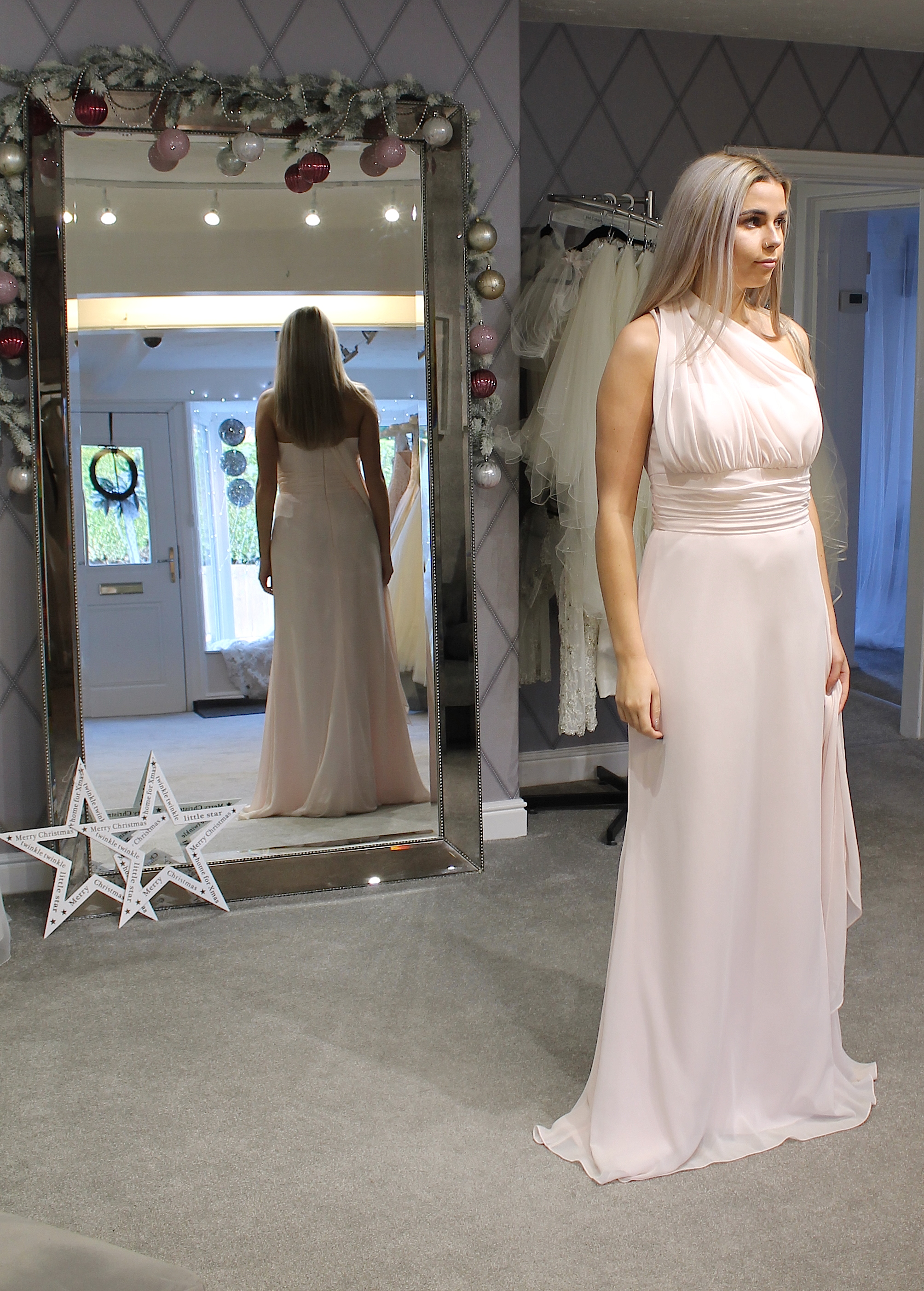 So in answer to "Why book a private viewing with The Bridal Lounge?", the question is, why not?
01606 888766
info@thebridallounge.co.uk
Whatever your style, budget or dream dress may be, why not give us a call to help you meet Sara and the team, to get you started on your dream dress quest.